Case Study
Adoption of enginei improves day-to-day fleet operations and meets International Oil Companies requirements
Adoption of the latest electronic fuel management technology improves day-to-day fleet operations and meets international oil companies (IOC) requirements for more effective, real-time monitoring capabilities.
Problem
IOCs are under global pressure to cut the carbon emissions of their marine vessel operations and secure efficiencies associated with fuel usage. This includes the use of chartered vessels used to carry out localised offshore operations such as crew transfers and security patrols as part of day-to-day procedures. To enable it to ascertain the effectiveness of its charter fleet, the IOC participated in a sea trial using a Fast Crew Boat and Anchor Handling Tug Supply vessel to assess enginei EFMS (electronic fuel management system) capabilities and fuel consumption during actual operating conditions.
Solution
The sea trial, attended by representatives from the IOC, confirmed the performance enhancing benefits of an enginei EFMS installed in the boat since 2018, reporting almost identical levels of fuel consumption when compared to manually captured historical data - more than a 99% level of accuracy.
The success of the trial demonstrated unequivocally that enginei contributes measurably to enhanced vessel performance in an ever-evolving environmental landscape and reducing carbon emissions. It also reinforced that optimisation of fuel use - and cost savings - is paramount for vessel operators who require insightful, real-time acutely accurate data to deliver rapid improvements in operational performance.
Benefits
enginei is an advanced fuel monitoring system that can be installed as part of a comprehensive suite of digital marine technologies. It incorporates on board flowmeter and sensor technology to acquire broad set of critical diesel engine and vessel performance measurements.
The data is displayed live through a touch screen bridge display and transmitted remotely to a web portal where the interface enables the rapid production of intuitive online reports and trending graphs, as well as providing alerts and map dashboard tracking with weather overlays, showing a detailed operational profile for a vessel. In short, enginei offers also complete accountability to deliver a holistic overview to customers in real-time.
Fuel Monitoring
enginei monitors fuel flow and consumption for all engines, boilers and bunkering operations; plus vessel speed, position, operational mode, engine running hours and more, delivering a full management system using the latest state of the art sensing technologies.
More about this feature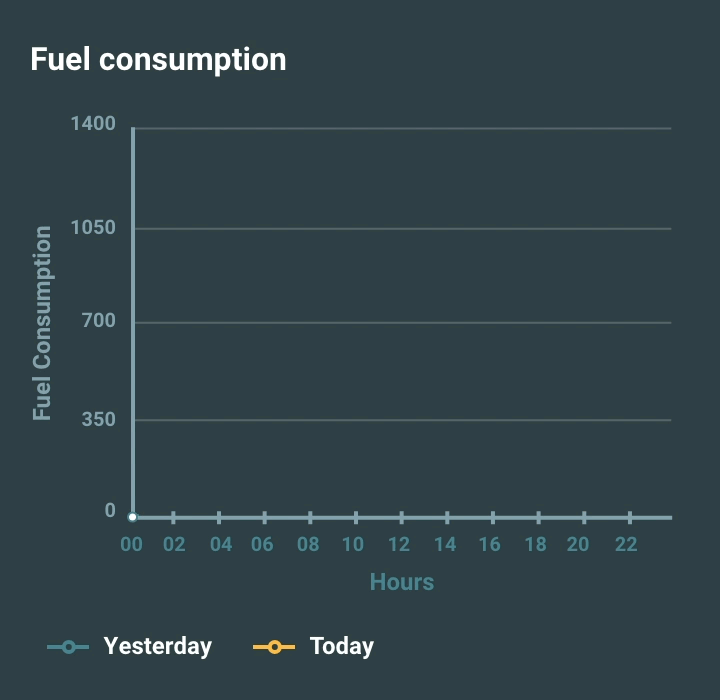 Results
The results of the sea trial - a key element of a verification process to approve the chartered vessel service operator - were exceptional, providing the IOC with a highly effective way to understand that the enginei EFMS solution delivers and will play an integral part in its ongoing digital revolution.
The value of enginei as a strategic tool to improve chartered fleet operations more effectively was also proven - securing accurate fuel consumption data is critical to provide meaningful insights needed to enable operational performance benefits to be delivered more quickly.
Want to find out more?
Get in touch for more information and a no obligation quote.
Get in touch